Climate Risk is Business Risk
Global Risk
Sectors with over $8T in rated debt face heightened climate risk1
Complex Regulations
3,500+ climate laws and policies2
Massive Opportunity
$20T+ investment opportunities by 20303
link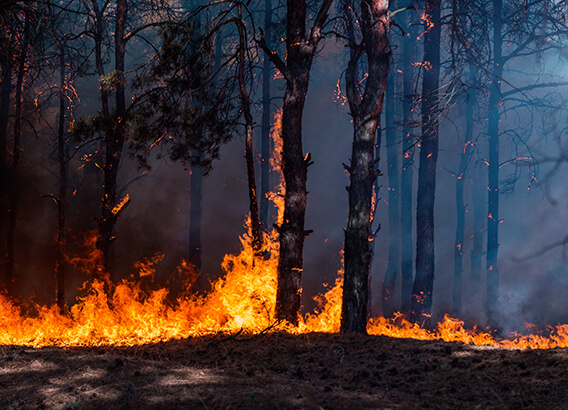 Systemic uncertainty is complicating risk planning and investment decision-making
Physical risks from intense acute events such as wildfires, and chronic events including sustained droughts, add new considerations for real assets because of the threat of significant damages and associated disruption to operations and supply chains.

Transition risks from evolving policy and regulation, advancing low-carbon technologies, and changing customer/stakeholder preferences are adding complexity to compliance, reporting, and growth strategies.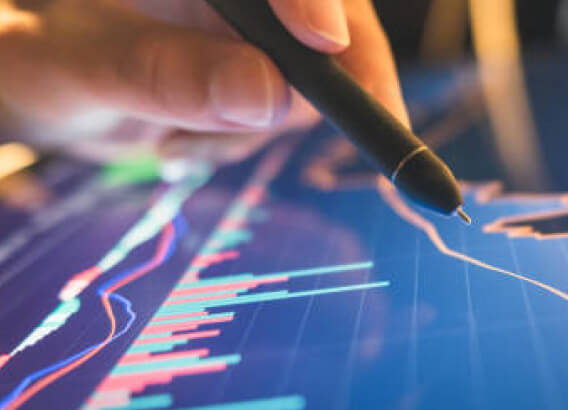 Identify, manage, and measure climate risk and unlock opportunity
It's not just about understanding the scope of climate risk, but what it means to your bottom line. Financial quantification of specific climate risks can help you make better, faster decisions.

Climate risk is complex, and its impacts vary while influencing other areas of risk. Comprehensive understanding of climate risk reflects insight on credit ratings and debt markets, global macroeconomic outlooks, and competition in traditional and emerging markets. Understanding these interconnected risks can help you sharpen your risk management strategies and uncover new opportunities.
Why Moody's
Rigorous, Reliable, and Transparent Foundation to Integrate Climate Risk into your Workflows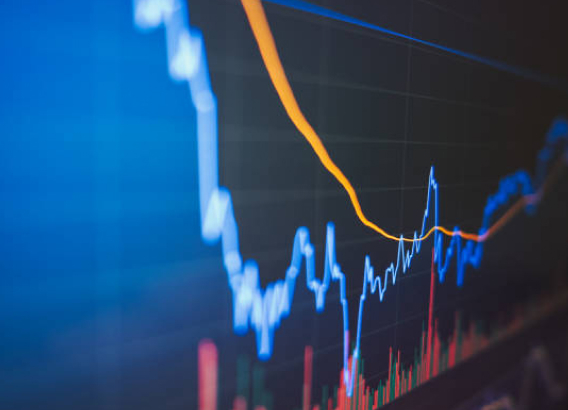 Data & Analytics
The foundation of Moody's value is data, and our approach to financial quantification of risk:
Interconnected Financial Risk

 – market-tested data and tools identify and quantify the impact of climate risk on global debt markets, credit performance, and financial outcomes.

Physical Risk

 – decades of real-world data on damages and costs from climate events inform transparent and robust solutions for modeling risk to real assets and translating it to company and country-level impacts.

Transition Risk

 – comprehensive and continuously improving datasets and insights on policy, macroeconomic trends, and company-specific profiles to analyze the impacts of potential future climate scenarios.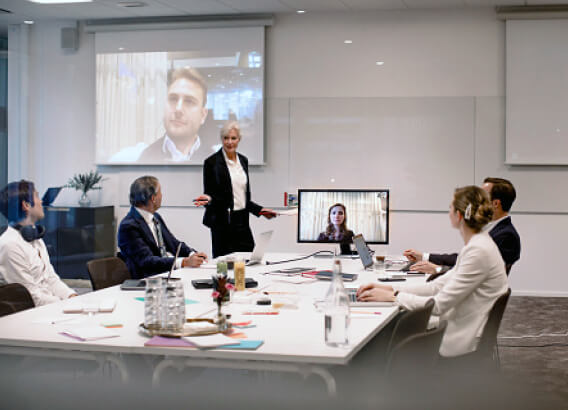 Research & Insights
Built on more than 100 years of analytic experience, Moody's research and insights provide transparent, rigorous, comprehensive, and independent perspectives on climate risks and opportunities:
Global context

 on macroeconomic trends tied to physical and transition risks.

Increasing transparency

on how climate factors affect credit ratings.

A portfolio-level 

p

erspective

 that provides sector-specific context on the impact of climate.

Asset-level detail to help you make decisions and plan for shifting future climate scenarios.
Detailed assessments

of issuers' sustainable finance frameworks for bond and loan issuance.
Navigate an Uncertain Landscape of Increasingly Interconnected Risks
Context
Combined expertise in economic and climate science to map the global trends from changing physical threats to shifting politics, technology, and demand.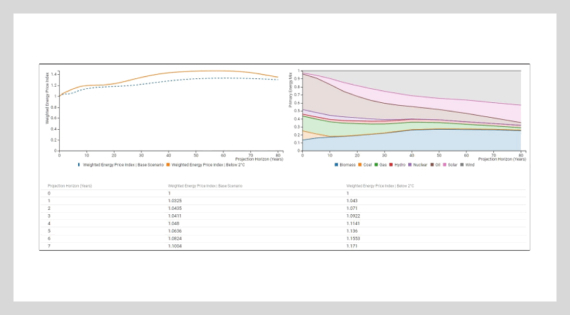 Perspective
Targeted models and analytics to scale into sector-specific, business-relevant future scenarios for planning and investment through climate change.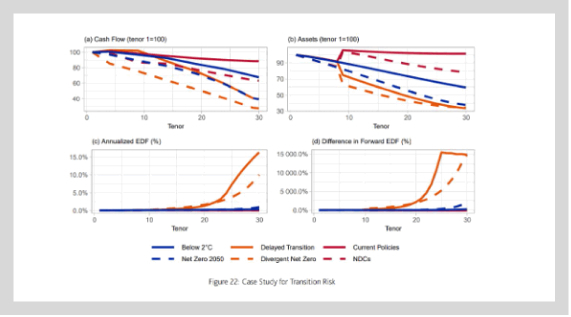 Detail
Tailored solutions designed to enhance your risk workflows with analysis that quantifies potential climate risk impact to inform company, firm, and entity-level decisions.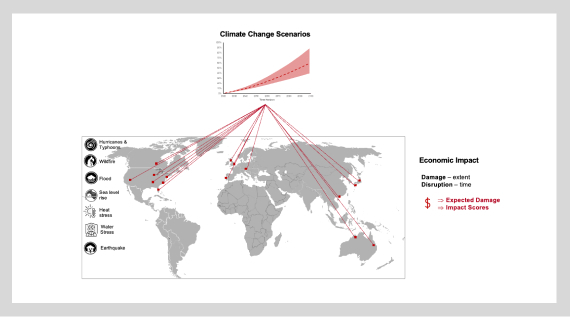 Explore Moody's Climate and ESG Capabilities
Integrated risk insights built on the foundation of Moody's financial intelligence bolstered with climate, ESG, and sustainable finance IP. Data, analytics, and technology to guide better decisions
Research & Insights
Curated Research & Insights on critical dimensions of climate risk covering financial quantification, credit impacts, macroeconomic outlooks, and sector-specific implications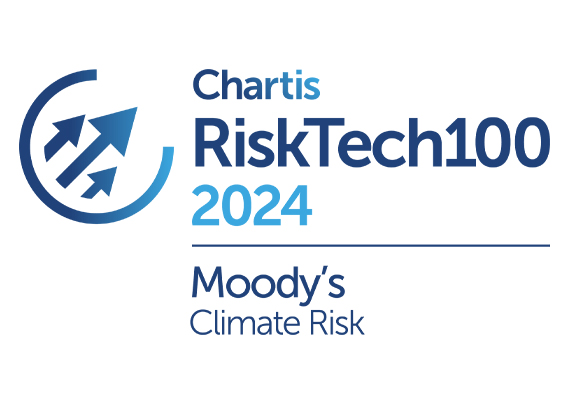 Unleashing the Power of Risk Assessment
For the second consecutive year, Moody's has secured the number-one overall ranking in the Chartis RiskTech100® annual report, the most comprehensive study of the world's leading providers of risk and compliance technology.
In addition to earning the highest overall position, Moody's won in 10 separate categories including climate risk.
LEARN MORE
Talk to a Moody's climate risk expert today.
Explore how Moody's on Climate delivers insight on risk and opportunity with robust and reliable data and analytics, and transparent methodologies you can trust.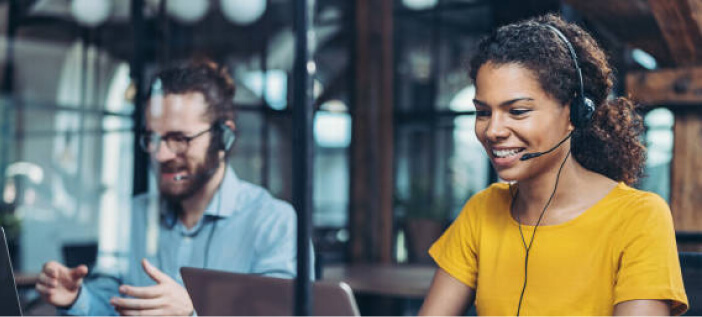 Let us share how our Moody's on Climate solutions are designed to complement your existing workflows to deliver the insight you need. Our DNA is financial intelligence and our investments have amplified our offerings with data, modeling, and IP for financial quantification of climate risk to help you make better, faster decisions.